lloyd cole & the commotions - "rattlesnakes"
(from the
rattlesnakes
lp, available for purchase
here.
)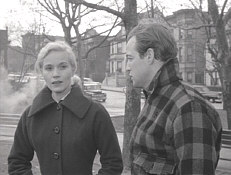 if i could write pop songs, i'd try to write one just like this, b/c this is exactly the kind of girl i usually fall for (and we all know that girls and pop are inextricably bound up); and, my, anne dudley's string arrangement really does flesh her out. i doubt, though, i'd have the gall to pronounce "saint" after the french, so that it rhymes w/ "waterfront"--but i'm glad lloyd did. this is the song i'm playing more than any other right now, and i hope i know why.